certified translation services
Are you looking for a sworn translator? I am Daniela Kranzer, your Munich-based translator for English to German translations.
Do you need official documents translated from English to German? I am the sworn translator for certified translations you were looking for. With me you get high-quality translations at a fair price.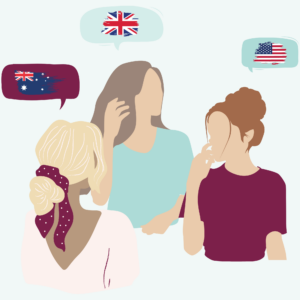 My translation work is certainly localized according to the country of origin, be it North America, the United Kingdom, Australia or any other English-speaking country.
Strongly recommend her! She was prompt in her office and very accommodating to all our requests, even the last minute ones. A one stop solution to your translating needs.
Daniela translated documents needed as part of the marriage process in Germany. Quick to reply over email and flexible to work with digital copies until the originals were ready for pick up, I was relieved to know her translations are accepted by all authorities in Germany. Arranging pick up of documents was simple and personable. I would work with her again and would recommend her for fast, professional translation service in Munich.
Daniela translated legal documents for me, which were accepted without any issues. She was very professional throughout the process and did a very fast turnaround. Thank you Daniela!
Are you looking for a reliable sworn translator?
You found her! I am Daniela, born and raised in Germany. I grew up in a suburb of Munich and I am now enjoying the perks of city life with my loving and supporting husband and two beautiful boys. I finished my degree as a state-certified translator at Munich's Foreign Languages Institute in 2016 and was duly commissioned, publicly appointed and sworn in by the President of the first Regional Court Munich in 2018.
With Acts of Service being one of my love languages, I have always loved helping others. 
If you need help conquering some of the higher obstacles in this jungle of German bureaucracy, don't wait and send me your official documents today.
contact me in
your favorite way:
Your message will be welcomed with joy and your personal data handled carefully. I will get in touch with you personally and am always here to help and answer questions about forms and applications in Germany all around your translation topic. I am looking forward to hearing from you.